CANADA FOR CHRIST
Reaching Canada with the Gospel of Jesus Christ
780-467-2636
Most people say they believe in Jesus. Many people attend church and try to live a good life, hoping to one day make it to Heaven. Churches teach all different things about Who Jesus is and what He taught, but has anyone ever showed you the Gospel?

Did you know the Bible teaches that a person can know they have eternal life? Please take a moment and let us show you from the Bible what the Gospel really is -- and how you can have assurance of eternal life in Heaven!
---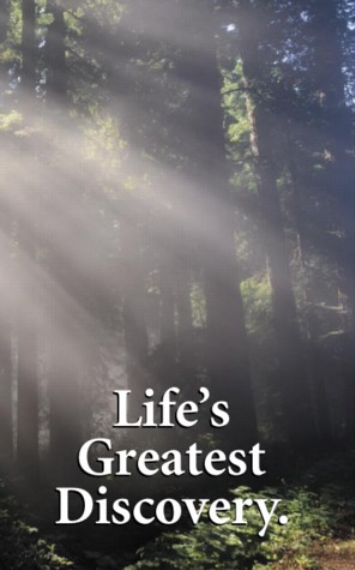 Life's Greatest Discovery will help you understand the wonderful plan God has for redeeming your life.
© 2021 Canada for Christ - All Rights Reserved